Green Investments
LEED Gold apartment building in downtown Tampa, Florida.   
MIM sources investments in companies and projects that are focused on the conservation of natural resources, the production and discovery of alternative energy sources, the implementation of clean air and water projects and other environmentally conscious business practices.
MIM currently defines green investments to include:
LEED, ENERGY STAR, BREEAM and/or Fitwel certified real estate equity investments;
commercial mortgage loans secured by LEED and/or ENERGY STAR certified real estate;
renewable energy projects, including wind and solar;
ESPCs (Energy Savings Performance Contracts);
public and private corporate green bonds; and
PACE (Property Assessed Clean Energy) residential and commercial loans.
Public-Private Partnership (PPP): Flood Management
MIM's Private Capital team led an innovative program supporting the first Public-Private Partnership (PPP) flood management project in North America. The nearly $200 million transaction was part of a broader financing package structured by the Red River Valley Alliance. The cities of Fargo, ND, and Moorhead, MN, and surrounding areas have historically been prone to frequent and severe flooding from the Red River that cannot be mitigated solely by levees and floodwalls. The diversion project involves the construction of a 30-mile channel and associated infrastructure that will direct water around the Fargo-Moorhead metropolitan area during times of flooding, protecting businesses, property and over 235,000 local residents.
Expanding Energy Star
MIM's real estate equity team and other asset managers conduct due diligence on all new acquisitions, including a formal review of a broad spectrum of ESG risks and opportunities. Risks and opportunities evaluated include factors, such as: overall building performance and energy efficiency; viability of green certifications like LEED, Energy Star and BREEAM; indoor environmental quality; occupant health and safety; toxic materials; environmental assessments; and compliance with accessibility regulations.
MetLife has been a member of the EPA Green Power Partnership since 2011, procuring green energy for 100% of MetLife's domestic energy, with over 87,000 MWh of green power usage in 2020. By continuing to utilize Energy Star resources, MetLife is making progress on its 2030 Climate Goals, which include reducing location-based greenhouse gas emissions by 30% and powering all MIM-owned and controlled assets with 100% renewable electricity by 2030.
MetLife received the 2022 Energy Star® Partner of the Year Sustained Excellence Award from the U.S. Environmental Protection Agency (EPA) and the U.S. Department of Energy. The Sustained Excellence award is the highest honor bestowed by the Energy Star program. It is awarded to Energy Star partners that have made a long-term commitment to fighting climate change and protecting public health through energy efficiency and have demonstrated leadership year over year. This is the fourth consecutive year that MetLife has been named an Energy Star Partner of the Year, and the second year the company has been recognized with the Sustained Excellence designation.

Encouraging Energy Conservation with the ESG Challenge
As a responsible real estate investor, MIM manages and operates our real estate investment portfolio with focus on ESG integration, which we believe results in enhanced value for our clients, tenants, residents and local communities. We aim to create value for our investment portfolio by increasing efficiency and sustainability, as well as improving operational and financial performance.
To illustrate our commitment to ESG integration efforts, we've developed an annual program, referred to as the "ESG Challenge," to engage third-party property teams to reduce energy consumption. This program recognizes and celebrates investment properties that have made significant progress toward our energy efficiency and sustainability goals. Each year, an ESG assessment survey is sent to all investment property teams asking them to highlight innovative sustainability initiatives and/or successful energy reduction efforts. MIM reviews applications and awards winners with a plaque recognizing their achievements.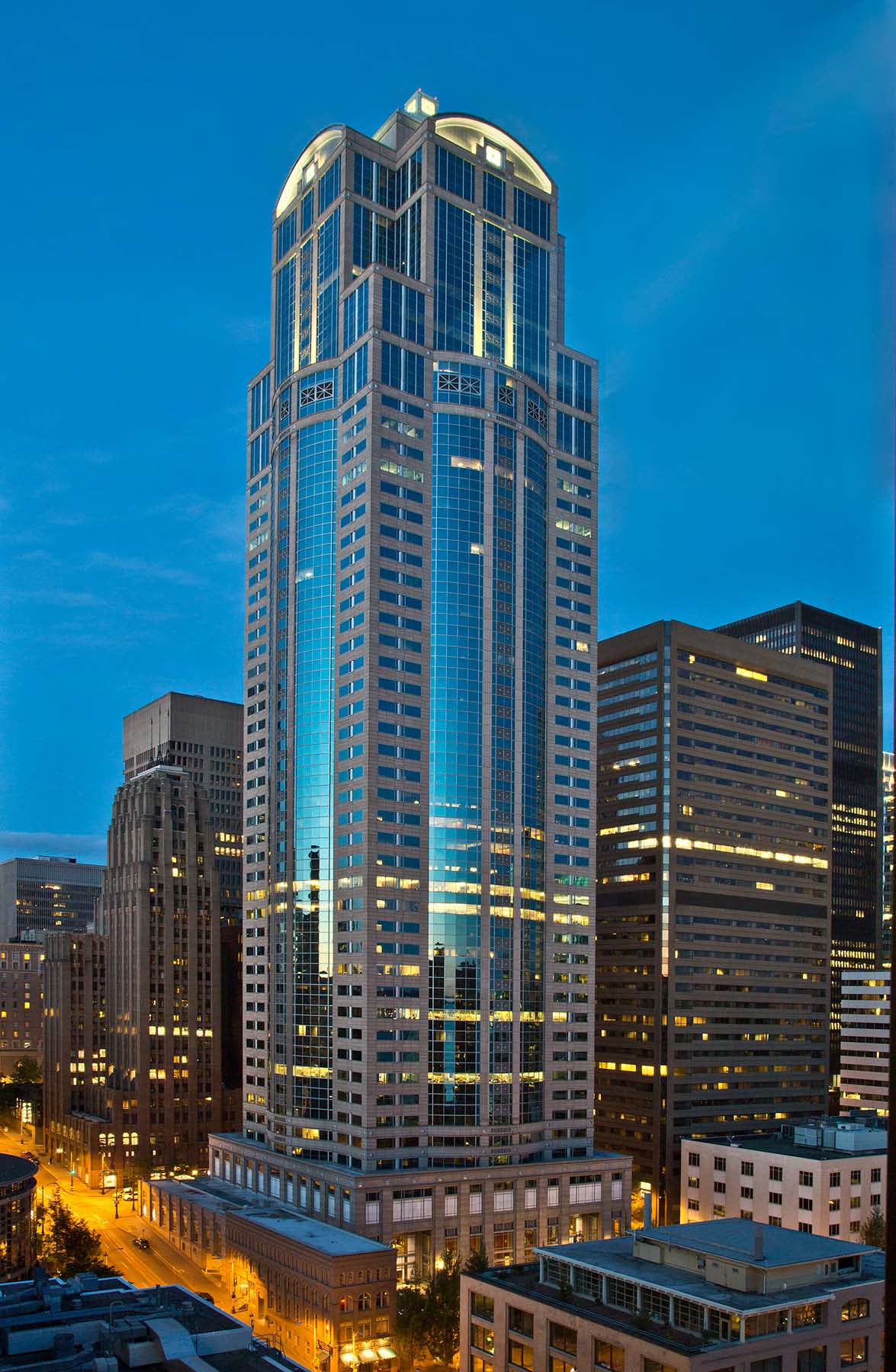 1201 Third Avenue is a MIM-managed and controlled office building located in Seattle, WA. In both 2020 and 2021, it was the national winner of our MIM ESG Challenge.
Achieving Carbon Neutrality with MetZero™
Building off of MetLife's operational carbon neutrality commitment since 2016, MIM created the MetZero™ program to seek to achieve carbon neutrality at its investment real estate properties. Several MIM-managed investment vehicles collaborated in 2020 to launch the MetZero™ Program to seek to achieve carbon neutrality. MIM developed the program based on our benchmarking in Energy Star Portfolio Manager and organized around our proprietary Carbon Cascade™ approach, where emissions are systematically lowered through a series of investment tranches. First, emissions are reduced as much as possible through energy management and implementation of on-site renewables and increased use of collaboration tools to reduce employee business travel. The remaining emissions are then offset through the purchase of renewable energy, carbon offsets and renewable energy certificates.

TARGETS
By 2030, MetLife aims to power all MIM managed and controlled real estate investments with 100% renewable electricity.